"Beautiful Website Design With 5 Pages For The Price Of A Few Nights Out"
....Our most economical package.
From The Desktop of Bob Prince:
The other day I was doing some keyword research for a client of mine, and I discovered a keyword phrase that is searched over 900 times a day, that I was confident we could get him a first page, most likely first place ranking for.
Imagine my curiosity, when he said, what would I want that for, I already have more business than I can handle?
My jaw dropped wide open.
This has got to be the first client that I ever came across that was having the problem that most businesses are dying to have.
Turns out he has some internal problems that he needs to fix first, before he want to open the floodgates to more business.
Now I realize, that this is a very rare situation.
However, I thought to myself, there may be other people out there that do not need to worry about the ranking side of the business.
There is also people out there, that are great writers, and know what they want to say on their websites, they just do not know how to put it all together so that the website reflects their ideas and content to the very best that it could.
This is where do-it-yourselfers, have some great ideas, some great content, but when they put it all together, it looks like someone hit their website over the head with a frying pan...
That's why we have this economical package.

This package is ideal for those people that just need to get a basic start with their website. They want a very attractive website that will reflect their business, service, or even personal blog that they just want to show off to friends.
If this sounds like you, then this package is for you.
We get everything setup, and looking good, then give you the keys to manage, update, and maintain the site. We include video tutorials that will show you how to add content yourself.
Here Is What Is Included In The Basic Website Package
1. Complete Website Design.
Choose From Premade Designs. Each One Of These Designs Cost 125.00.
Here is a screenshot of just a few of the choices you will have.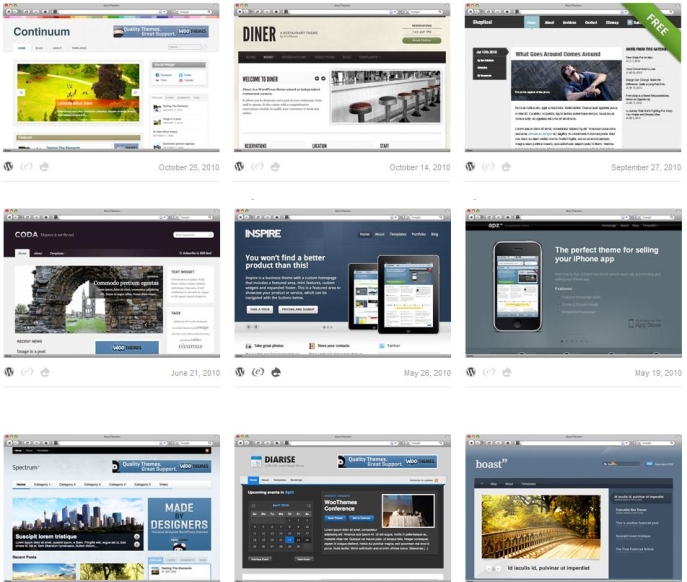 We Build You A Website With A Premium Wordpress Theme That Costs 125.00 For The Theme Alone. You will be able to modify multiple color schemes with a flick of a switch.
These themes are versatile, and can do anything from selling a massive inventory of various products, to a simple portfolio site, to show off your photos.
Nothing is too big or complicated for these themes to handle.
The script is Search Engine Friendly, so that if you do decide to get it optimized and ranked, you will have the setup to do so.
We then take your existing copy that you write and install and format it on the site properly, so that you have a complete website with 5 pages.
What we need from you to make this happen.
Your choice of what 5 pages you would like on your site.
Choose from this list, or make up your own.
Home
About Us
Contact Us
Products
Services
Portfolio
Support
Then you supply us with the words for each of the 5 pages you have selected. We will format, add images where necessary to make the page stand out. When the site is done, you will have a very attractive website that will be easy to maintain and add content too.
100% SATISFACTION GUARANTEE TO YOU!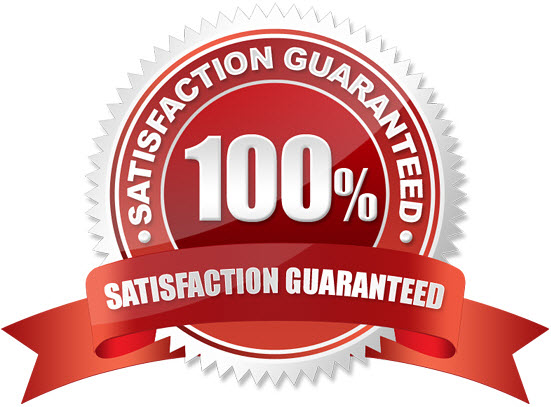 I Want You To Be Happy With The Design
I will include up to 3 site revisions, where you will get to see your content live to make sure you are happy.
These themes are worth more than the cost of the website build, so this makes this a no brainer.
Unfortunately, there is no money back because this is not a digital product and labor and costs are involved. However, before we send you on your way, you will be satisfied with the sites appearance.
We Guarantee It!
This is the most economical package we have, and the turn time on this will usually be 5 business days depending on the volume of orders we are processing. Just think.
Have a Beautiful Website for only 399.00 in JUST 5 DAYS!
ORDER FORM
Today Only $399.00
Order Now
OR CALL TO ORDER BY PHONE
Call
1-252-355-5170
To Order By Phone Right Now!
(Phone Orders 9:00 am to 5:00 Pm Eastern Standard Time Monday to Friday)