Bob Prince ~ Website Developer
I Do Not Have a Traditional or Common Website Developer's
"All About The Money" Business Mentality
Therefore, my "About Me" page has no intention of impressing you with a list of the sites I've made, or my credentials, or the companies I've worked for, or any of my website & internet business accomplishments.
I'm not even going to try to impress you by talking about the "magic tricks" that can be done to a website.
I WILL IMPRESS YOU with Skilled, Reliable, Affordable, Professional, Detail Oriented, & Customized Service.
That's My Personal Website Building Guarantee!!!
My "About Me" page can be summed up with a few bullet points:
My personal & guaranteed agenda is to create, build, and launch a professional grade website that will provide you and, your current & potential clients, customers, patients, leads, accounts, employee's, family, etc., with a high-quality user friendly website that promotes your internet presence with the highest of standards.
I'm all about creating & building a quality site to fit the needs of your specific business
From a single page site to promote a business running from home or a dynamic website with multiple layers for your private practice, I will build you exactly what you need
I DO NOT nor will I try to sell you on anything your site does not require
Listen, I have been exposed to enough "snake oil" & "cut-throat" business tactics on many professional levels throughout my career.
I've been in & around marketing and sales environments where I've seen sales practices that you'd probably never believe...AND...those experiences ultimately brought me to a place that you are visiting right this very moment.
I founded Mustard Seed Marketing
with a business plan that begins with Integrity &
wraps up with Customer Satisfaction!
My website building & developing services are fueled by the knowledge, experience, skill-set, & organic passion that drove me to build many sites for free simply because I LOVE building websites.
With this innate passion, I've acquired the education, skills, experience, & technical knowledge required to create websites built specifically with an individual goal based on the needs of my clients.
In closing, My GUARANTEE to you is that I will build & develop a professional grade, clean & user friendly website to meet the ultimate goal of your needs & web presence, without burning up your budget.
If you're looking for a finely tuned quality built website on any level, give me a call or shoot me an email so we can talk about your specific website needs.
Thank you!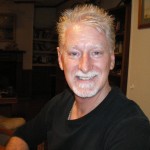 Bob Prince
Toll Call: 1-252-355-5170